USG Foundation Board Members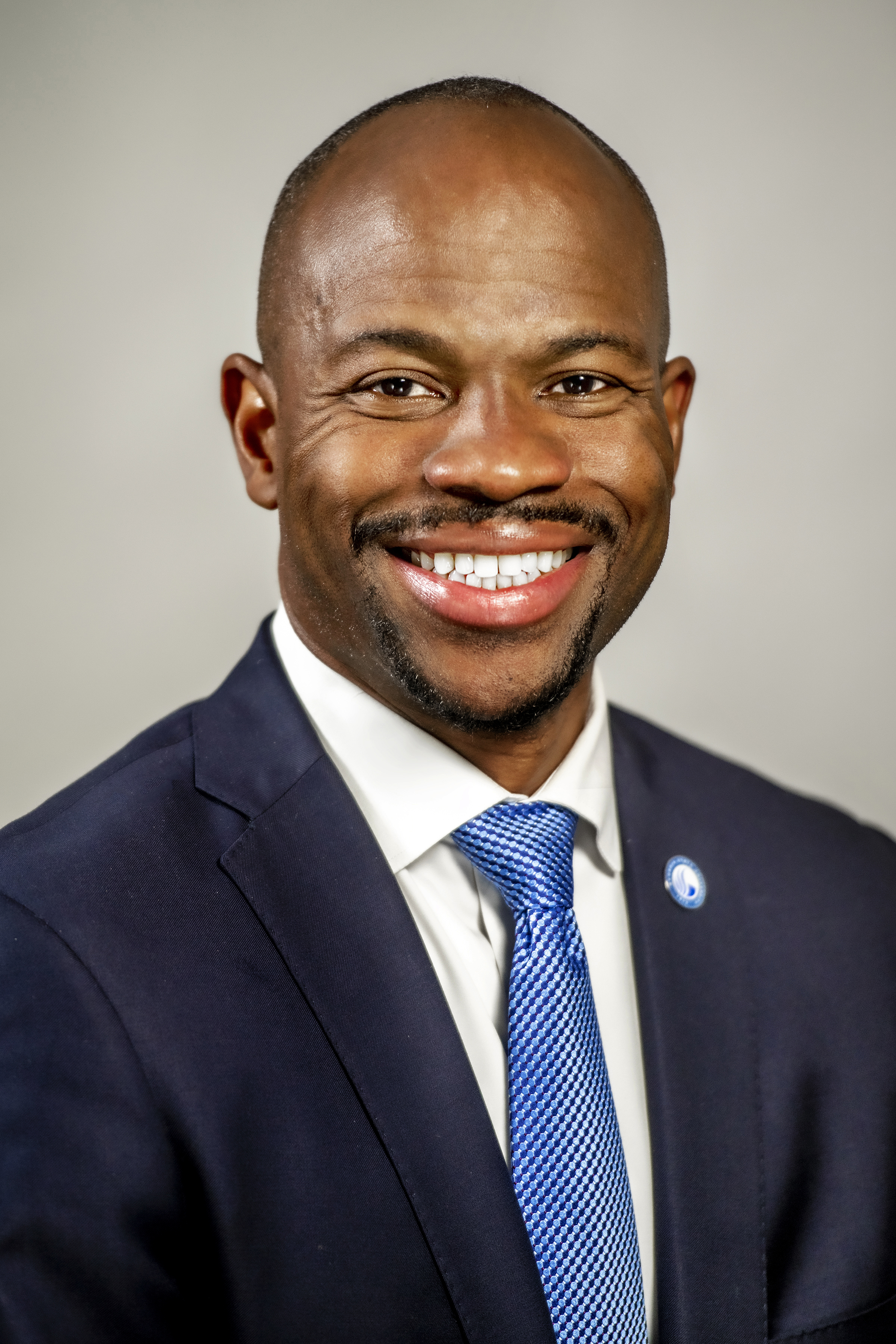 Dr. M. Brian Blake
Dr. M. Brian Blake was named Georgia State University's eighth President in June 2021.
Blake is the first Black President in the university's 109-year history. In his first year, he instituted four pillars for the university: Research and Innovation, Student Success, College to Careers, and Identity and Placemaking.
In his first year as president, Blake has led the university's new strategic planning process and has focused on campus engagement, attending hundreds of meetings and events with students, faculty, staff, alumni and legislators. During this time, Georgia State set new records for fundraising and research activity.
Blake came to Georgia State after 20 years of academic experience across five institutions, including Georgetown University, the University of Notre Dame, the University of Miami, Drexel University and The George Washington University.
Blake grew up in Savannah, Ga., and attended Benedictine Military Academy. He and his wife, Dr. Bridget Blake, an engineer and Doctor of Business Administration, have two sons, Brendan and Bryce.
Term: 07/01/2022 - 06/30/2025
---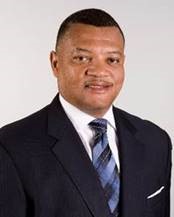 George Brooks
Now retired, George Brooks was President of UPS Americas Region, and was responsible for all UPS package and cargo operations in Canada and more than 50 countries and territories, as well as the UPS Supply Chain Solutions operations throughout Latin America, Miami and the Caribbean.
Term: 7/1/2023 - 6/30/2026
---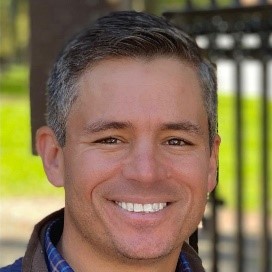 Rich Johnson
Rich Johnson is Assistant Vice President-Legislative & Regulatory Affairs at AT&T based in Atlanta. He has grown in External Affairs, with increasing roles of responsibility, for almost 10 years. Previously he was the Senior Director of Public Affairs for Technology Association of Georgia. Rich graduated from the University of Tennessee, Knoxville, with a BA degree in Political Science. As a volunteer, he currently serves the GA Hispanic Chamber, GA Partnership for Excellence in Education, and Communities in Schools of Atlanta.
Term: 7/1/2023 - 6/30/24
---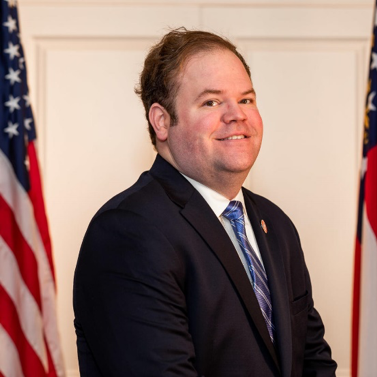 Cade Joiner
(Chair)
One year after earning a BBA in Marketing from the University of Georgia in 2001, Cade Joiner founded Shred-X Secure Document Destruction. Shred-X is one of the largest independent shredding companies in the Southeast and was named as one of the 100 fastest growing businesses in Georgia. Joiner is the Chairman of the National Federation of Independent Business of Georgia, an organization with 8,000 member businesses across the state. He serves as a board member for the UGA Entrepreneurship Program, Georgia Chamber of Commerce, and Georgia Workforce Development Board, and he also advises the boards of several start-ups. The University of Georgia recently named him as one of its forty most distinguished graduates under the age of forty.
In 2018, Joiner served on the Finance Committee for Governor Brian Kemp and was also on the Executive Committee of the Kemp Inaugural. In early 2019, he was named the Co-Chairman of the Georgians First Commission. He regularly appears in the media discussing business issues and has been featured on Fox News, CNN, and in the Wall Street Journal.
Joiner and his wife, Katie, and sons live in Brookhaven. In his free time, he enjoys traveling and watching college football and basketball. Joiner will serve as an at-large member of the Board of Regents.
Term: 7/1/2023 - 6/30/2026
---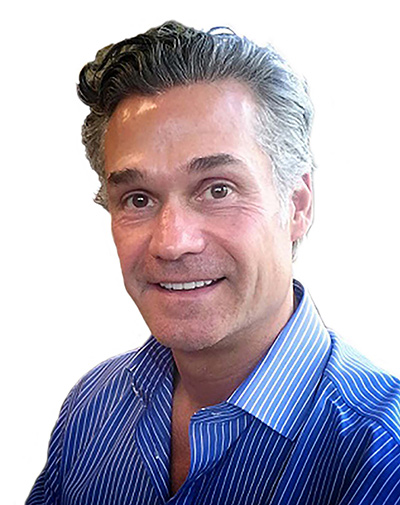 Donald Leebern III
Donald Leebern III is the current President of Georgia Crown Distributing Company.
Term: 7/1/2023 - 6/30/2026
---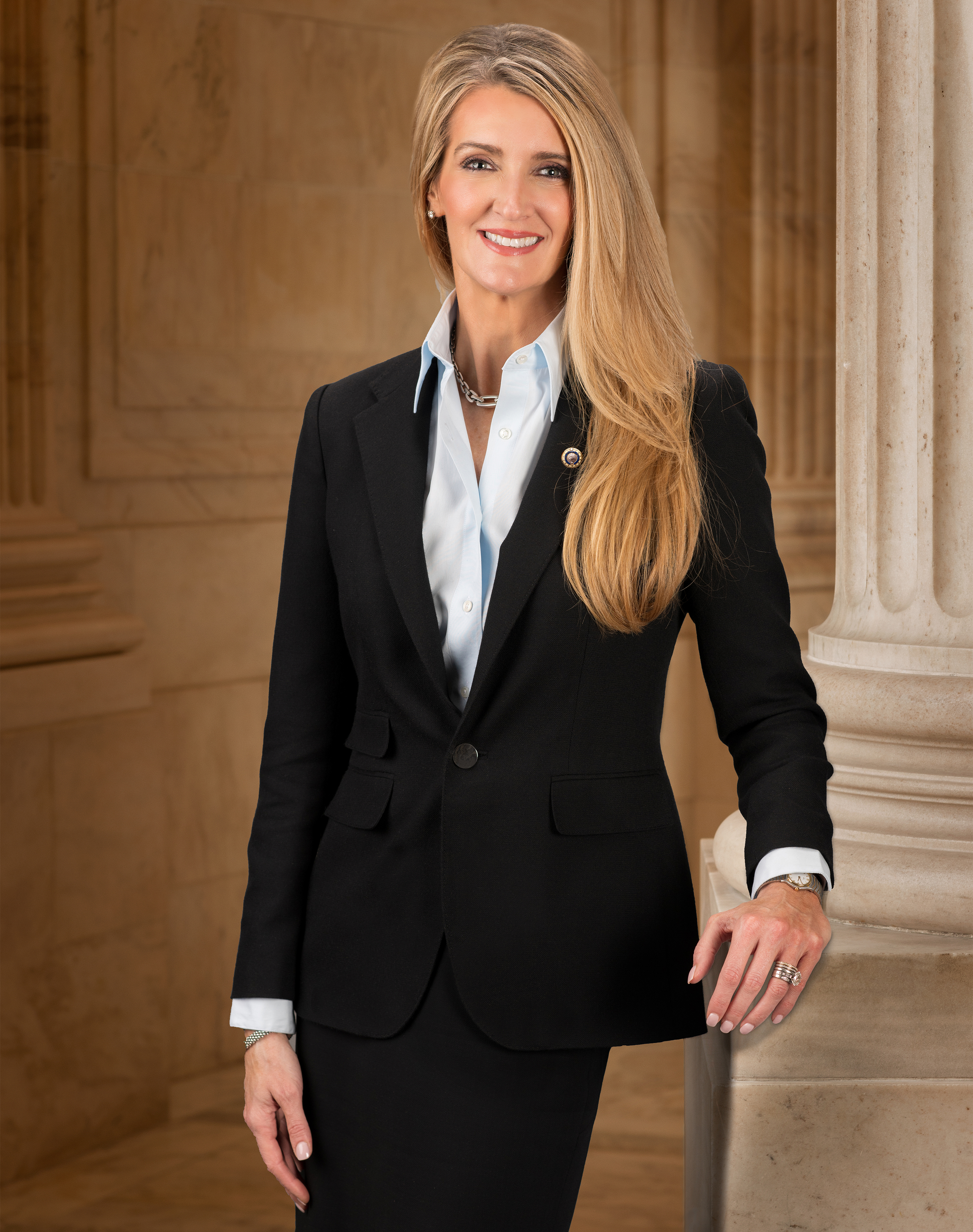 Kelly Loeffler
Kelly Loeffler is a businesswoman, entrepreneur, philanthropist, and former U.S. Senator from Georgia. She grew up in rural Illinois working on her family's farm alongside her family in the fields and feedlot. Kelly waitressed while attending public school and state university, becoming the first in her family to attend college.
Kelly built a three-decade career primarily in financial services. Over 15 years, she worked her way up to an executive position at Intercontinental Exchange, where she helped grow the business from a start-up with less than 100 employees, to a Fortune 500 company with more than 10,000. Kelly went on to launch Bakkt, Inc. as its Founding CEO, where she continued to lead as a job-creator, while remaining active in philanthropy, politics and as an Atlanta sports team owner. In 2020, Kelly was appointed to the U.S. Senate, where she served until January 20, 2021.
Kelly earned her undergraduate degree in Business Administration from the College of Commerce at the University of Illinois at Urbana-Champaign, and an MBA from DePaul University's Kellstadt Graduate School of Business. She is a CFA® charterholder.
Term: 7/1/23 - 6/30/26
---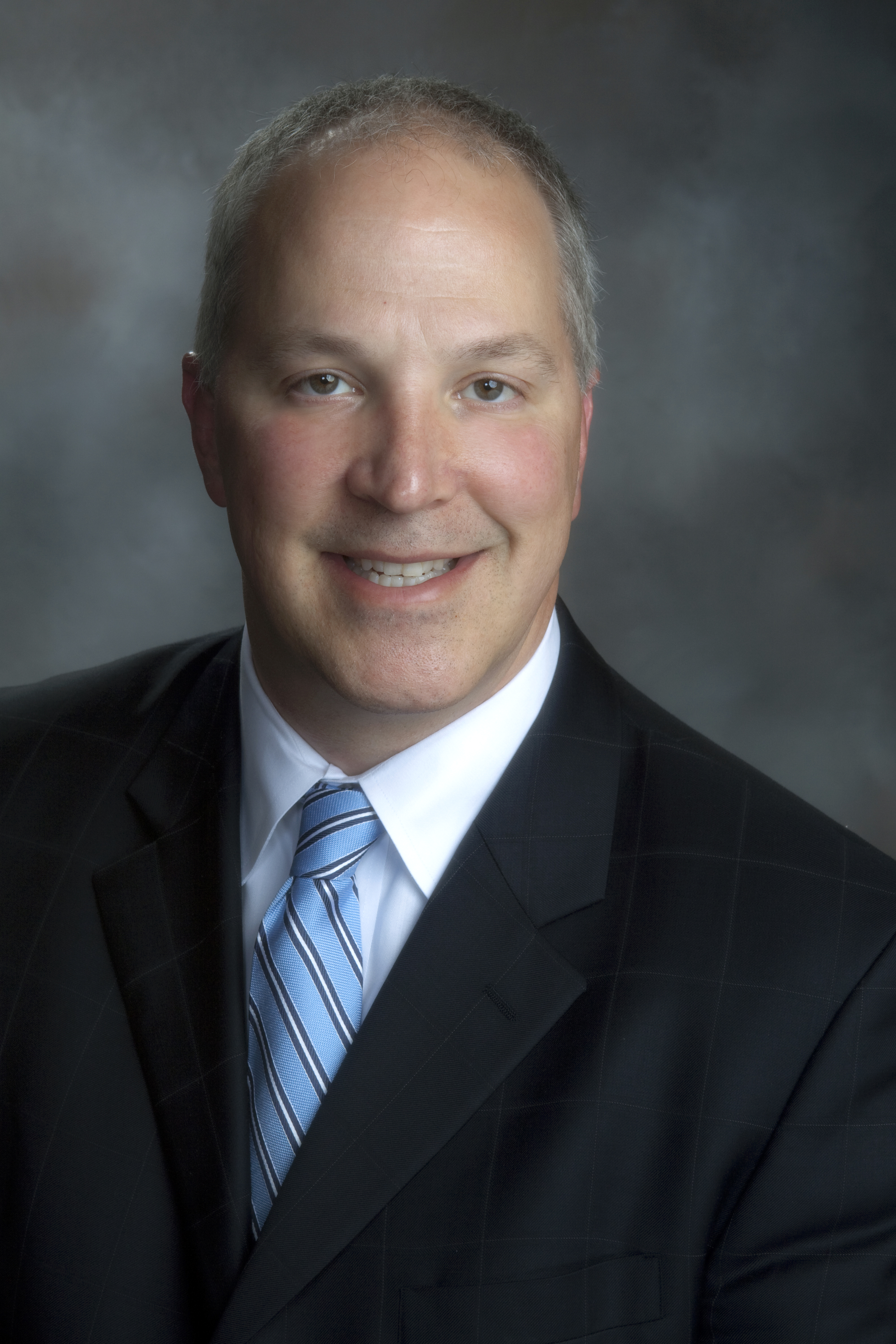 Andy Macke
Andy Macke is an Infrastructure Deployment Executive with Corporate Environmental Risk Management, working projects across the Southeast from the corporate headquarters in DeKalb County. He joined CERM in Spring of 2023, after 22 years with Comcast Cable, most recently as Vice President for external affairs of the Big South Region. Andy earned a BA in Political Science from the University of Georgia and a Masters in Telecommunications Policy from the Georgia Institute of Technology.
Term: 7/1/23 - 6/30/24
---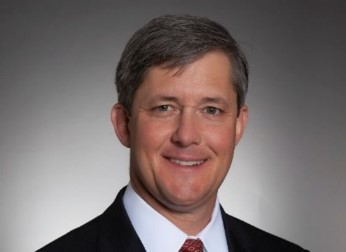 John J. "Jay" Neely, III
John J. ("Jay") Neely, III currently serves as Vice President, Law & Public Affairs for Gulfstream Aerospace Corporation. His responsibilities include management of the Legal Department, its lawyers and other personnel, and his Public Affairs responsibilities include management of State and Local Government Affairs and Community Relations.
Before joining Gulfstream in 1999, Neely was an attorney in the Atlanta office of Paul, Hastings, Janofsky & Walker, LLP. He served as Law Clerk to the Honorable Dudley H. Bowen, Jr., U.S. District Court, Southern District of Georgia, Augusta. Neely received a J.D. in 1992 from the University of Georgia School of Law, and a B.S. in 1989 from Vanderbilt University. He has been married to Courtney Parks Neely since 1993, and they have two children – Laura and John. He and his family attend the Community Bible Church.
Term: 7/1/23 - 6/30/26
---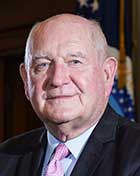 Dr. Sonny Perdue
(Chancellor)
The Board of Regents named Dr. Sonny Perdue the 14th chancellor of the University System of Georgia effective April 1, 2022. He oversees 26 public colleges and universities with a $9.8 billion annual budget, 48,000 faculty and staff and more than 340,000 students.
Term: Ex Officio
---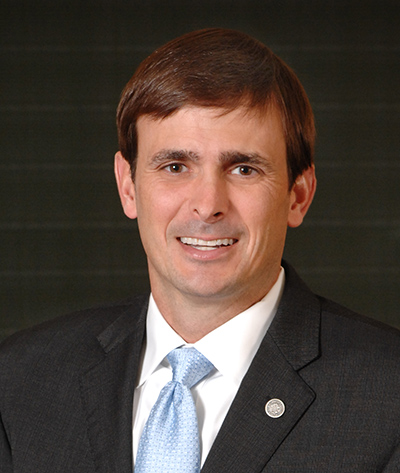 Neil L. Pruitt, Jr.
(President, USGREF Manager, LLC)
Neil L. Pruitt, Jr. is chairman and CEO of PruittHealth, Inc., an integrated health care company offering independent and assisted living, skilled nursing services, rehabilitation services, home health and hospice care as well as pharmacy services, community-based services, medical supplies and care management. Pruitt served as chair of the Board of Governors of the American Health Care Association and chair of the Georgia Health Care Association.
As shown by his February 2013, Congressional appointment to the Commission for Long Term Care – a 15-member panel charged with developing plans for a comprehensive, coordinated and high-quality system ensuring long-term care for older adults and people with disabilities, Pruitt has become a recognized leader in the health care profession. Pruitt served as chair of the Board of Trustees of the University System of Georgia Foundation, Inc. and currently serves as a Board Member for the Georgia Regents Health System.
He received a Bachelor of Arts degree in economics from the University of the South in Tennessee and was awarded a Master of Business Administration and a Master of Health Administration from Georgia State University. He is an active member of the Peachtree Presbyterian Church in Atlanta.
He and his wife, Mebane, have three children.
Term: 7/1/2023 - 6/30/2026
---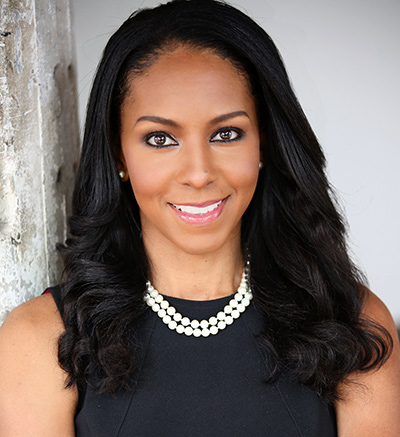 Sarah-Elizabeth Langford
Sarah-Elizabeth Langford is the Executive Director of the Development Authority of Fulton County which encourages development throughout Fulton County through incentives and other strategic initiatives. She is also a partner with Five Points Development, which builds market rate and affordable housing. She specializes in affordable housing and commercial construction projects, including business strategy and operations for companies doing government and commercial construction and facilities work.
A former First Lady of the city of Atlanta, Langford is passionate about community and service. She has worked on initiatives that include partnering with Google Fiber to provide low income families with technology and high-speed internet services. She also helped open a technology center and computer lab with the WNBA in partnership with the YWCA and supported the grand opening of technology incubator Tech Square Labs and the Vine City At-Promise Youth Center.
Langford is an Atlanta native and Pace Academy graduate. She was an NCAA Academic-All American gymnast at the University of Michigan in Ann Arbor, Mich., she received a B.A. in French. She went on to receive her J.D. from Howard University School of Law. While in law school, Langford worked for U.S. Congressman John Lewis and later worked for the D.C. Office of the General Counsel.
She has devoted much of her time to bringing greater awareness to the importance of early childhood education. She serves on the boards of the Atlanta Children's Museum, the Georgia Early Education Alliance for Ready Students (GEEARS), the Motherless Daughters Foundation and the nonprofit BIH.
Term: 7/1/2021 - 6/30/2024
---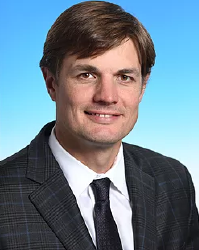 Teddy Russell
Teddy Russell is the CEO and owner of Russell Landscape Group. Teddy received a Bachelor of Business Administration degree in 1998 from the University of Georgia's Terry College of Business. He served as a member of the UGA Terry College of Business young alumni board in 2008. He is a past board chair for the Georgia homeowner and condominium real estate association group, Community Association Institute, and was the past recipient of CAI's Rising Star Award and the Rita Kennedy Distinguished Service Award. Teddy has been one of the youngest serving executive board members for any metro Atlanta area Chamber of Commerce and was the 2012 Chairman of the Board for the Greater North Fulton Chamber.
Term: 07/01/2022 - 06/30/2025
---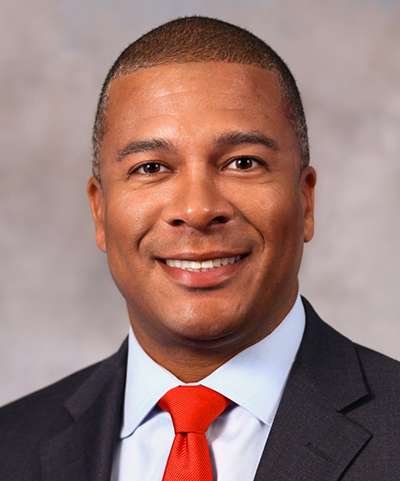 Ty Smith
(Treasurer)
Ty Smith is the Senior VP, Regional Executive Private Wealth Management - Georgia/South Carolina at Regions Bank.
Term: 7/1/2023 - 6/30/2026
---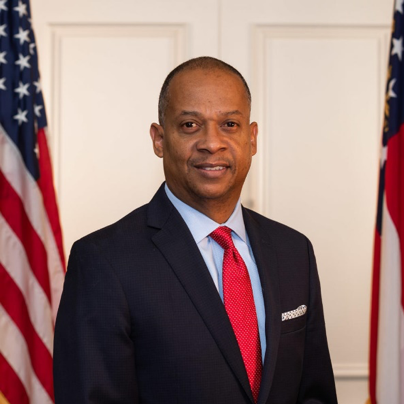 T. Dallas Smith
(Secretary)
T. Dallas Smith is the Founder and Chief Executive Officer at T. Dallas Smith & Company. He leads all new business development initiatives. His role includes overseeing all brokerage affairs related to the company and providing chief liaison services to key clients.
Dallas began his commercial real estate career in 1982 at Atlanta Air Center Realty under the guidance of Thomas W. Tift as leasing and management representative for the portfolio. In 1989, he became the first African-American broker at Cushman & Wakefield of Georgia. His affiliation with the company opened doors for many minority brokers.
In 1995, he pioneered the brokerage division for H.J. Russell & Company, an African-American owned construction and management firm, where he served as Vice President of the Brokerage Division. Dallas led the company initiative of acquiring forty parcels of real estate, a full city block in the intercity of Atlanta resulting in a mixture of office, retail, and multifamily developments now valued at over $20 million. In 2006, with the blessing of the late Herman Russell, Dallas opened T. Dallas Smith & Company, specializing in tenant representation. T. Dallas Smith & Company has led projects across the country with metrics exceeding more than seven million square feet of commercial property leasing and acquisitions and five thousand acres of land purchases. Since its inception, the team has grown exponentially, successfully leading transactions totaling over $15 billion in aggregate value.
Dallas, a Georgia State University alumnus, is the Chair of the Real Estate Committee at his alma mater. He also serves on the boards of the Council for Quality Growth and Atlanta Commercial Board of REALTORS. He has been awarded numerous honors including Atlanta Most Admired CEO in 2017, Atlanta Commercial Board of REALTORS' Realtor of the Year in 2018, and Empire Board of Realists Broker of the Year in 2018. T. Dallas Smith will serve as an at-large member of the Board of Regents.
Term: 7/1/2023 - 6/30/2026
---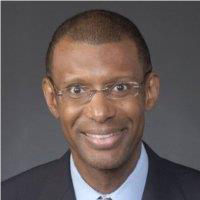 Courtney I. Smith
Courtney I. Smith joined PNC Financial in 2013 and leads the bank's Community Development efforts for the Georgia, Alabama, and Tennessee markets. Mr. Smith has served in similar roles at other large, regional banks in the metro Atlanta area. Mr. Smith has an impressive background as a community development professional with experience in expanding nonprofit capabilities, addressing housing affordability, leading diversity, equity and inclusion initiatives, cultivating small business and micro-lending activities, and managing retail and commercial banking activities.
Term: 07/01/2022 - 06/30/2025
---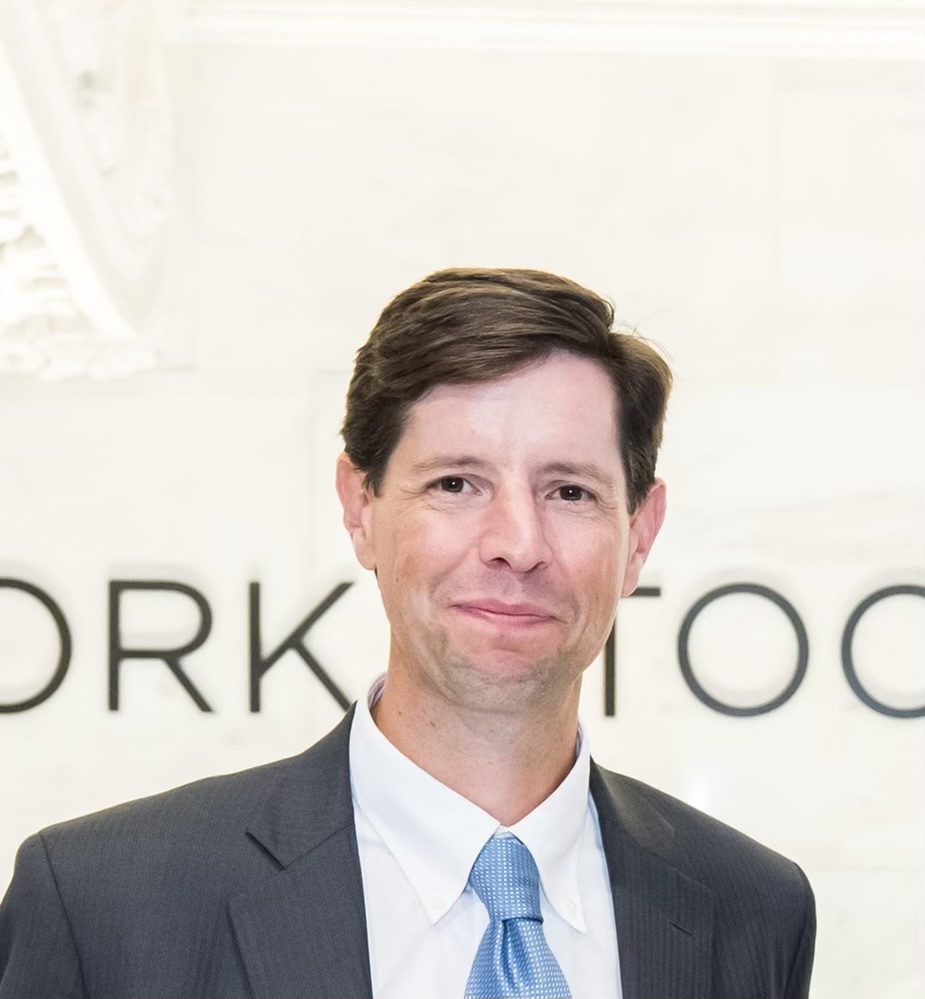 Malcolm Smith
Malcolm joined Aflac in 2007 and is Vice President of State Affairs, responsible for overseeing the State Affairs team which represents Aflac in front of State Legislatures, Departments of Insurance, Governors, and Attorney's General in all 50 states. Malcolm and his wife, Sydne, live in Atlanta and have three children. They enjoy spending time in Blue Ridge, Georgia and visiting family in Waycross, Georgia.
Term: 7/1/2023 - 6/30/2024
---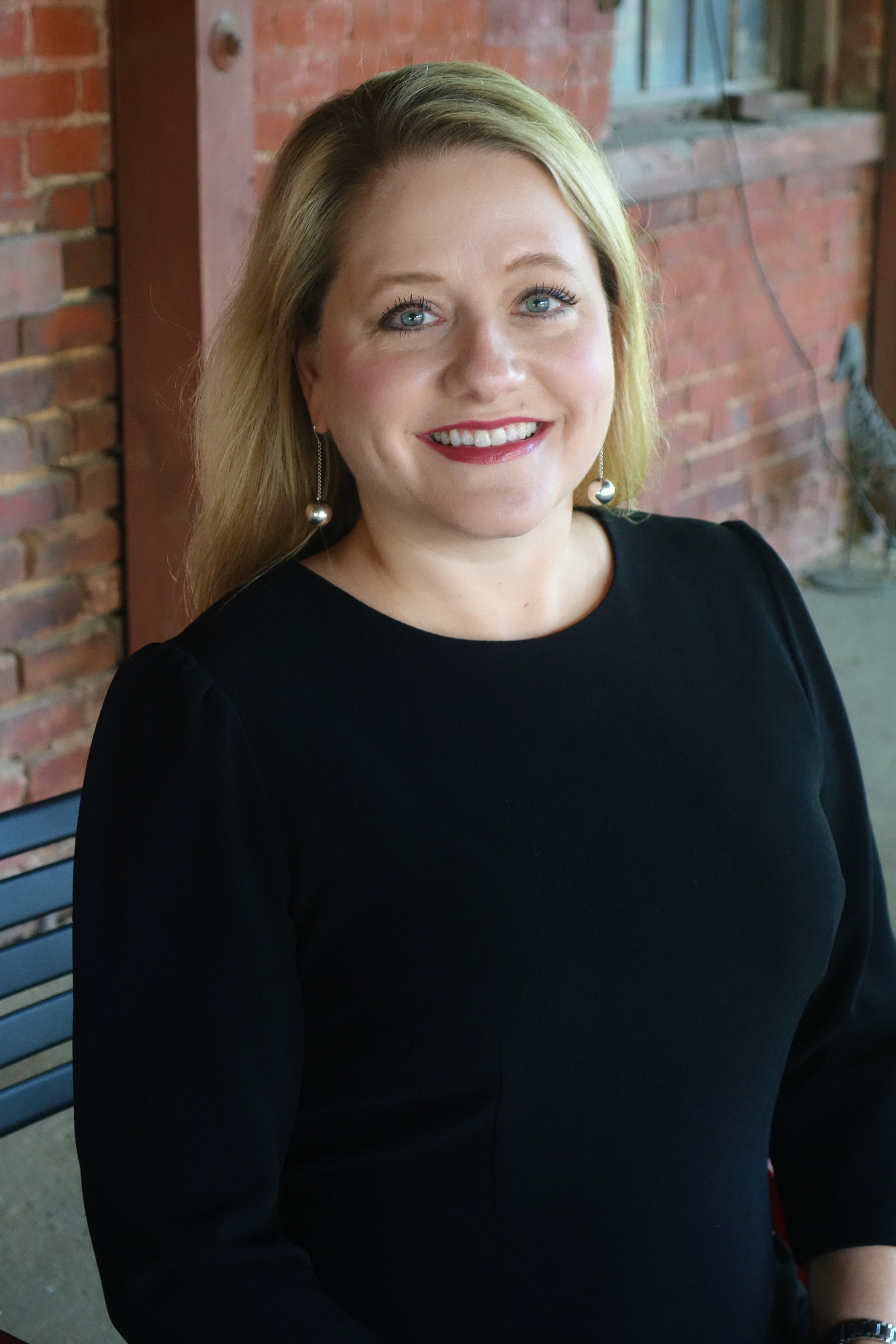 Julie Smith
Julie Smith is vice president of state and local government affairs for Verizon Communications. Julie is responsible for government and community affairs at the state and local level across the southern United States.
Before joining Verizon in 2007, Julie worked for two Members of Congress in Washington DC and spent four years working for Governor Sonny Perdue. She also worked at Fox News in New York City.
Julie was raised in the suburbs of Atlanta, Georgia and resides in Sandy Springs, Georgia. She is a graduate of the University of Georgia having received a Bachelor of Arts degree in Political Science. Julie serves on the Board of Visitors for the School of Public and International Affairs at the University of Georgia and the board of directors of the Cobb County Chamber of Commerce. Julie was selected by the UGA Alumni Association as a 40 under 40 Honoree in 2016.
Term: 7/1/2023 - 6/30/2026
---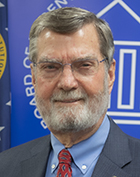 James K. Syfan III
In 1984, Jim and his two sons founded Turbo Logistics Inc. It grew to over $100 million in sales, and 2006 was sold to OHL.
In 2011, Jim Syfan and his sons founded and became joint owners of Syfan Logistics Inc., of which Jim is Chairman and CEO. Jim also serves as Chairman and CEO of Turbo Truck Center Inc., Turbo Sales & Leasing Inc., and Syfan Transport Inc.
Throughout his career, he has served on the First Board of Directors for Transportation Intermediary Association (TIA), Board of Directors for Agricultural Transport Division of the American Trucking Association (ATA), Board of Directors for Georgia Motor Trucking Association (GMTA), President of the Georgia Chapter of the Transportation Brokers Conference of America, Secretary of the Transportation Brokers Conference of America, Founder and Chairman of the TIA Foundation, TIA, GMTA, ATA as a regular member. He is an active member of his community, having served on the Northeast Georgia Hospital Service Board, Northeast Georgia Health Systems, Inc. Hospital Authority: Strategic Planning Committee, Hall County Planning Commission, Hall County Parks & Leisure Board, Hall County Efficiency Committee, Gainesville-Hall County Metropolitan Planning Organization, Hall County Unified Development Code Committee, Board Member of the Greater Hall Chamber of Commerce, Rotary Club of Gainesville, Brian Kemp Finance Committee, Randy & Friends Board Member. Board of Directors for the Mike Cottrell College of Business at UNG, Member of the Supply Chain Advisory Board at UNG and Appalachian State. In 2020, Governor Kemp appointed Syfan to serve on the Lake Lanier Islands Development Authority. Syfan serves as Treasurer and is a member of the Convention Center Construction Committee.
The Syfan Logistics Charitable Fund has been established to assist with needs in the local community, with an emphasis on children's health care and for our Syfan employees. The Fund has contributed to creating the Syfan Logistics Lab and the Mike Cottrell College of Business at UNG.
He and his wife Gloria have two sons, five grandchildren, and 10 great-grandchildren. They reside in Gainesville.
Term: 07/01/2022 - 06/30/2025
---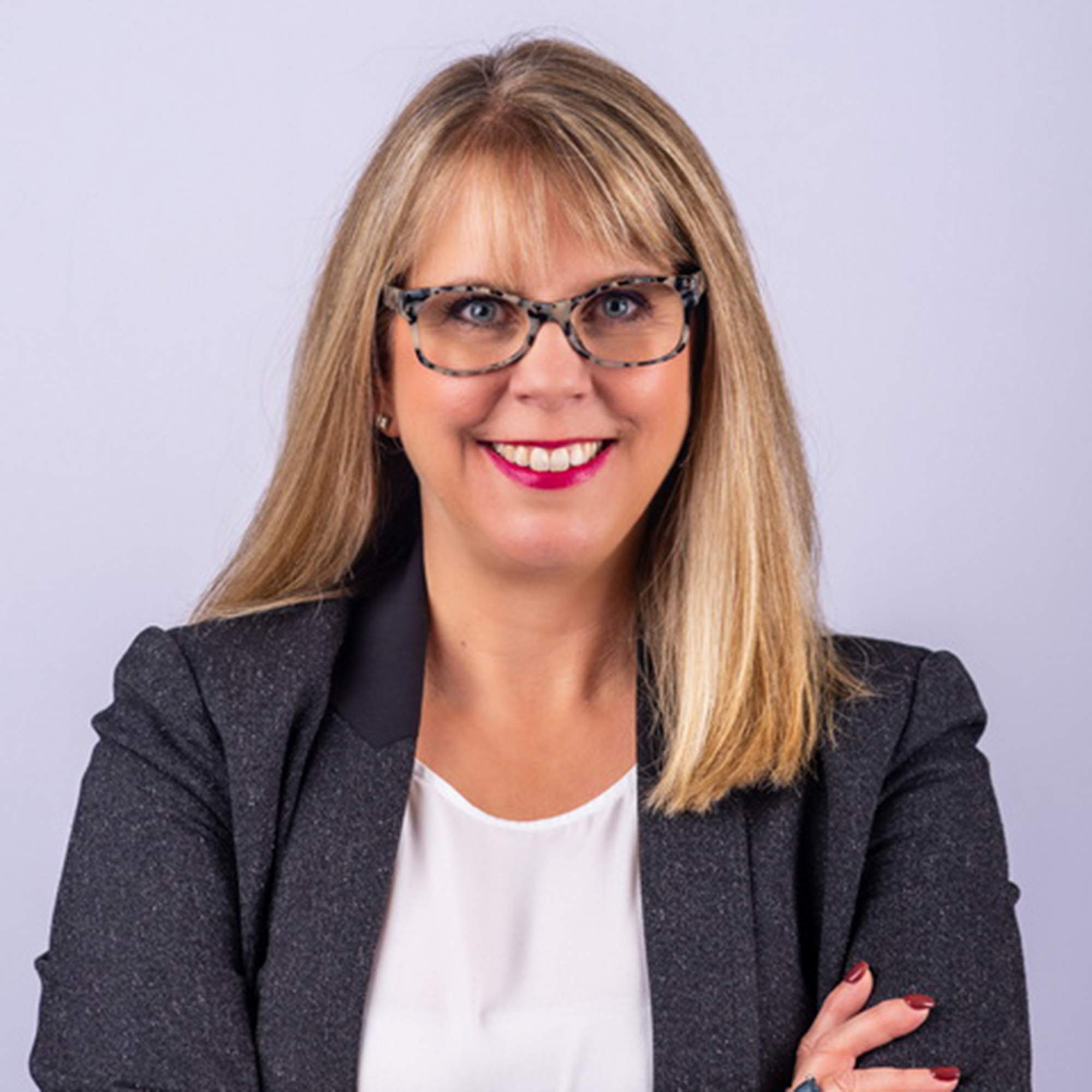 Elizabeth A. Terrell
(Vice Chair)
Elizabeth Terrell is the Vice President International Sales & Solutions for the Americas Region. In this capacity, she is responsible for managing & executing the business plan objectives for international sales & solutions team. She is also responsible for supporting the customer experience, client engagement, sales strategy, global customer support & initiatives.
Since her career began in 1992 in Austin, Texas, she has held many sales & solutions leadership positions in the United States as well as the Vice President of Business Development for UPS Canada.
She received her BA in Marketing from Texas State University and MA in International Business from Webster University. Elizabeth currently serves as Chair of the Sales Advisory Board at Texas State University, Secretary Officer & member of the Board of Trustees for University System of Georgia.
Elizabeth is married with two adult children. Elizabeth and her husband Hank are currently residing in Roswell, Georgia.
Term: 07/01/2022 - 06/30/2025
---